Mom, Apple Pie, and Walt Disney

What were you doing on Sunday night? For many Americans, starting in the 1950s, the answer was: watching Walt Disney's TV show. Richard Rothrock's comprehensive history of that show, in its many forms, will take you back to long-ago Sunday nights spent together with family...and Walt Disney.

Rothrock combines meticulous backstories and episode synopses with insight into how Walt's TV show shaped American culture and how it shaped his own childhood and adolescence, gently exposing him to the wide, wonderful world outside his rural town—a world not just of Disney, but of nature, technology, history, foreign cultures, and even romance.

Organized thematically, Sunday Nights with Walt covers both well-known and lesser-known characters and episodes, from Zorro, "Man in Space", and "Disneyland After Dark", to Bullwhip Griffin, "A Country Coyote Goes Hollywood", and the Whiz Kid.

If you recall your own Sunday nights with Walt, Rothrock's book packs the ultimate nostalgia buzz; and if you're too young to imagine a family sitting together in front of a TV, with no iPhones or Facebook or email to distract them, this is your window into a bygone era, and a new way to appreciate the importance of Disney in our lives.

It's almost time: Dad's got the RCA Victor warmed up. Mom's bringing down the popcorn. And now your host, Walt Disney...


What Amazon readers are saying about Sunday Nights With Walt?

"What a fun trip down memory lane! This was a great read written with warmth, clarity, humor and deep thought. Not only did reading this book churn up warm memories of my own, it also taught me many new things and is an excellent resource to refer to when I want to find those episodes that I missed. I bought extra copies and gave them away for Christmas gifts of which the recipients were wide-eyed and eager to read their in-hand time capsule."
--Cynthia T.

"Spending time with this book was like "spending Sunday Nights with Walt!!!" It's fun and yet it's the occasion for doing some serious thinking (that doesn't overshadow the fun!). The book brings back a great spectrum of good memories."
--Wm Clemmer

"Thanks for the memories. Sometimes you're fortunate to run across a book that really turns out to be a time machine in disguise. I too grew up with Walt Disney at the helm of Sunday nights and this book brought back memories I thought disappeared when I grew up. A great ride into The Wonderful World of Disney. Thanks!"
--Amazon Kindle Customer

"Best book on The Wonderful World of Disney. It brought back so many memories and reminded me of so many episodes I had forgotten. Rothrock reminded us of how truly wonderful and unique this show was. Nostalgia, yes, but more of a desire to return to family programming that was truly family oriented. It never condescended. Truly a remarkable book. It is well organized, thoughtful, and cozy. Thank you."
--Barbara Nix


Click On Cover to Order

Powered by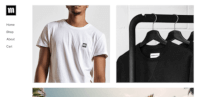 Create your own unique website with customizable templates.